The Cyprus Institute of Marketing
Welcome to Cyprus' Business School. The Cyprus Institute of Marketing (CIM) offers higher education in Nicosia since 1978, with our Limassol branch operating since 1984. The Institute, which is the first Business School in Cyprus, was set up in order to promote the science of marketing both in Cyprus and abroad.
During the past 33 years, CIM has evolved into a major center for the development of marketing science in Europe and the rest of the world, providing the opportunity to more than 5,000 students to acquire qualifications that are specifically marketing-orientated. Ever since our establishment, CIM has been a pioneer in learning for adult, in-career people. Offering exclusively evening classes to working individuals, we attract those who, for one reason or another, missed on the opportunity to study right after graduating from school but who have always had the will to learn and further their careers. 
CIM is the only Institution in Cyprus to enjoy a triple Institutional Accreditation by UK bodies: The Chartered Institute of Marketing, The University of West London and London South Bank University.
Cyprus Business school in Nicosia has is noted also that CIM is listed by UNESCO in the World Book of Recognised Universities. 
Company Information
Year of Establishment
1984
Number of Employees
1-50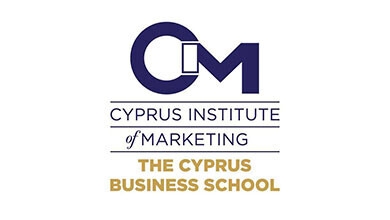 Address & Contacts
Street Address
Zannettos Str. 25 , Nicosia 1100 , Cyprus
P.O. Box: 25288
P.O. Box Postal Code: 1308
Contact
Working Hours
now
Normal Opening Hours
Mon:

09:00-19:00

Tue:

09:00-19:00

Wed:

09:00-19:00

Thu:

09:00-19:00

Fri:

09:00-19:00

Sat:

Closed

Sun:

Closed